Can't Forget Wedding Details
Feb 17, 2020 12:38 PM Back
By
Inn at New Hyde Park
There's a lot more that comes along with planning a wedding besides the cake and the dress. Take a look at some of the most commonly over-looked details that wedding couples tend to forget in the wedding planning process!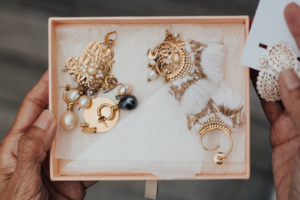 Get Accessories Planned Out
It's not all about the wedding dress and veil, don't forget your jewelry, hair pins, and makeup! By having these items chosen well before the wedding day, it will make your getting ready process go much smoother; don't forget the groom's accessories too! Make sure he had his entire suit picked along with any accessories he plans on wearing!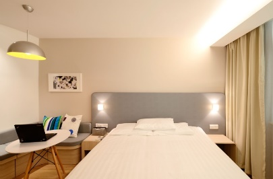 Book a Hotel Room Block
Make sure this is planned out well ahead of time. It might be a good idea to reserve an extra room or two just in case an extra person is invited late or groups of people want multiple rooms. Another thing to keep in mind is if the hotel offers you and your guests' free shuttles to and from the venue. This is great and safe way to take the stress of traveling back and forth off of everyone's shoulders! By letting your guests know how many rooms are available, as well as the pricing and location of the hotel, a lot of stress can be taken off both you and your guests' shoulders
Put Yourself in the Guest Count and Allergy List for the Food Order
Couple always are thinking about their guest and their needs, however at times they forget themselves! Make sure you put yourself in the guest count for how much food is needed and be sure that your venue can accommodate any allergies you or your guests may have.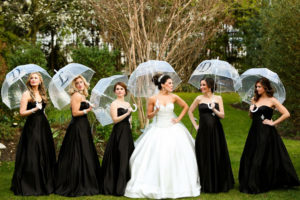 Have A Backup Plan for Bad Weather
Don't let Mother Nature ruin your special day! Whether it's a cold front or rain, have a backup plan to make sure that your special day stays perfect! Tell everyone to bring an umbrella for the ceremony if needed to keep those clothes dry and stylish. A way to prepare for the weather is to look at the area's weather trends in the past to see what the average temperature and weather conditions are at that time of year.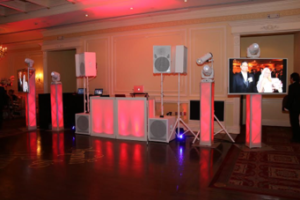 Give the DJ a List of Do-Not-Play Songs!
We've all been at a family function where a song comes on and either ruins the vibe or just make you roll your eyes. Don't let this happen on your wedding day. Remember this is your day so everything including the music should be in your control! Make sure the DJ has that list of the must play, but also the must avoid list songs that grind your gears.
Here at The Inn at New Hyde Park we take pride in making sure every detail of your big night is absolutely perfect. From the moment you start planing with us up until the last person leaves the dance floor, our award winning staff will be by your side ot help you bring your dream to life. Call us today at (516) 354 – 7797 to start planning! 
X
Sign in with Social Networking
X
Sign up with Social Networking